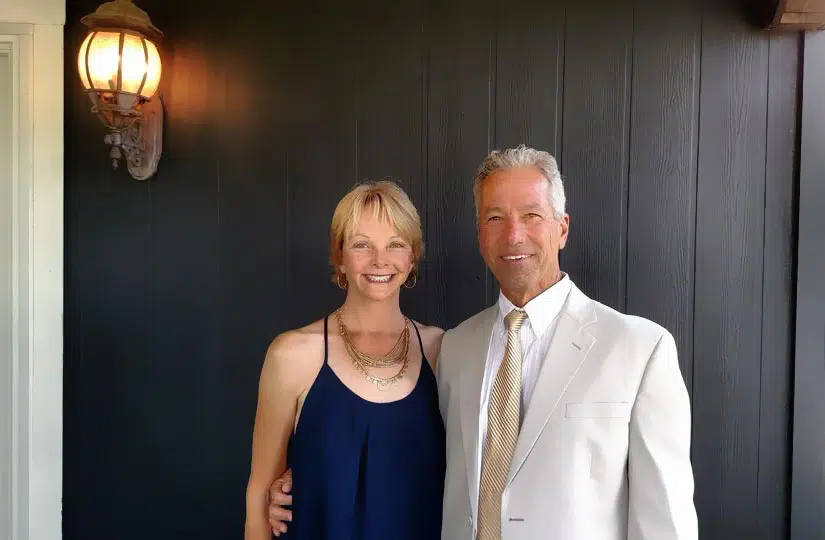 "Take me home, country roads" led the Thomas Shepherd Inn's new owners from their idyllic retired lifestyle on Anna Maria Island, Florida, to Shepherdstown, West Virginia. New owners, Dr. Melissa Anderson, a former Lt. Commander in the US Navy, and Joe Muscatello, a West Virginia native and WVU graduate, have visited Shepherdstown numerous times in the past few years and fell in love with its historic past and its progressive attitude to the future. They discovered many of the positive benefits of residing in Shepherdstown, which include its history, geography, diversity, and (very important to the new owners), Shepherd University!
Living in a University town has a special draw to those interested in lifelong learning. Shepherdstown offers Joe, who spent most of his career at The University of Tennessee, the opportunity to get back to the "college scene". It offers Melissa, whose great-grandfather fought at the Battle of Antietam, a connection near to her native Pennsylvania and her love of the "small town feel". The music, art, lectures and sports that Shepherd University offers to the public is a major factor why Melissa and Joe decided to relocate in Shepherdstown.
Melissa and Joe, who love to travel, having stayed in all 50 states, enjoy meeting diverse and interesting people. Having been the guests at many Bed and Breakfast locations throughout the country, they have had the opportunity to meet some very colorful characters. Owning a home on Anna Maria Island, Melissa and Joe were familiar to operating a type of B&B for family and friends, albeit for free! Owning and operating The Thomas Shepherd Inn will offer the new owners the opportunity to meet people who share their interest in travel, and who are open to new ideas, which is typically the type of person who prefers the Bed and Breakfast style.
Melissa and Joe look forward to sharing the history and allure of the Shepherdstown area. Check availability, and Book Today!